York Gin redesigns ancient puss and mew contraption to keep shop customers safe
The Puss & Mew vending machine first used illegally in the 18th century made a comeback in the York Gin shop to keep customers safe from the coronavirus.
The Puss & Mew vending machine (in the shape of a cat) first appeared on the side of a London house as a way to evade the Gin Act of 1736 (which tried stop the people drinking too much during the 'Gin Craze').
A drinker asked if the 'puss' had any gin. If it 'mewed', they put a coin in its mouth - and the person inside the house would pour some gin that flowed from a pipe in its paw, which went down the drinker's throat.
The York Gin Perspex version was designed to let customers sample gin in a safe environment when lockdown was lifted.
Shop for the York Gin range in the online shop here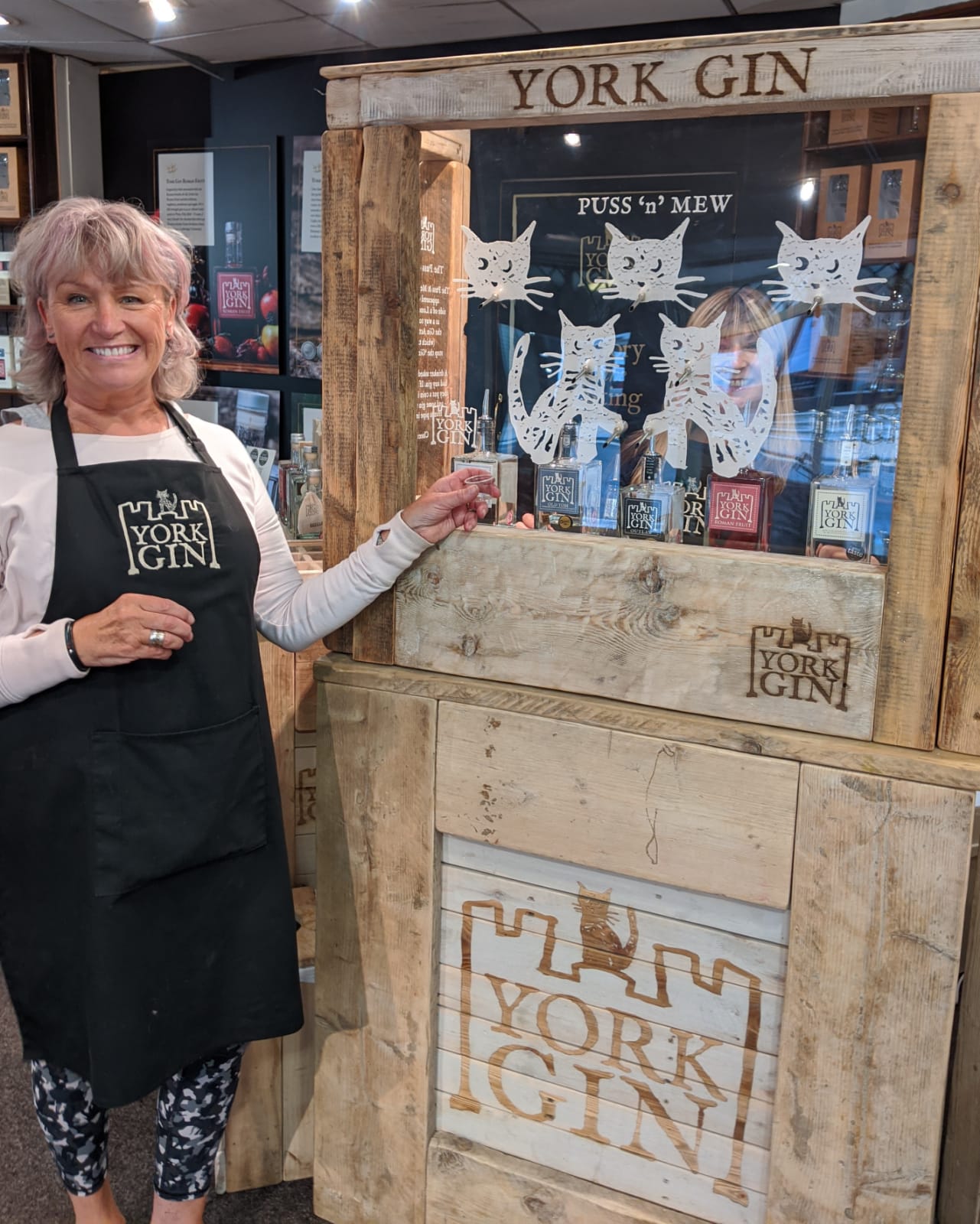 A shop assistant poured the gin down a tube through a hole in the Perspex glass and into the customer's disposable cup - customers and staff could socially distance while discussing the gins.
The original machine was attached to the outside of a London house occupied by a chancer called Dudley Bradstreet. He was evading the act that charged £50 for a licence to sell gin.
The Puss & Mew was been created by York company PurePallets who inscribed the Perspex with the York Gin cat logos and created the holes for the gin to be poured.
These days, the shop is back to normal and the York Gin website also offers the full range of gins and gifts.
Puss & Mew in the news
The Puss & Mew caused quite a stir when we announced we'd created it. Reports appeared in the Yorkshire Post on Yorkshire Live as well as the York Press and on the York Mix website
More gin-fo and helpful articles
What is gin and what are the different types of gin
Gin jokes, one-liners and puns
What is the best garnish for a G&T
How to choose the best gin for you