York Gin celebrates double win for environment and social responsibility
November 2022 has seen York Gin win two separate awards for our efforts to be a responsible and sustainable business.
We won the Environmental Hero award at the York Mix Hero Awards held at the Principal Hotel.
We also walked away with the Socially Responsible Business Award at the York Press Business Awards held at York Racecourse.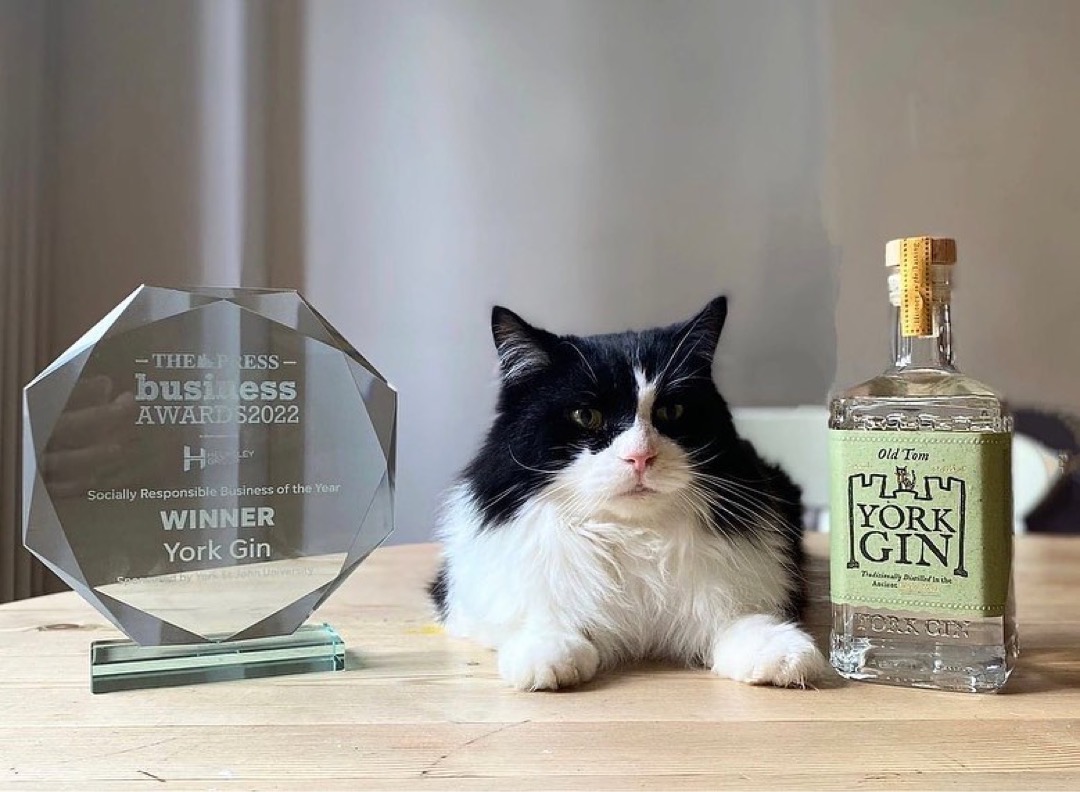 The two wins cement our reputation as a sustainable business, doing our best to minimise our environmental impact.
Here are some of the things we've done:
All our bottles are now made in Leeds by sustainable manufacturer Allied Glass. Previously they were made in France. This massively reduces CO2 emissions from transportation.
All our packaging is made in Yorkshire by Packaging Answers - a company that puts the environment front and centre of its operations and ensures its paper comes from sustainable forests.
All our neutral grain spirit is made near Selby, North Yorkshire from grain grown on Yorkshire farms. Again, the CO2 emissions from transport are relatively small as a result.
We have a 100% green energy tariff for our shop and distillery and minimise the energy used during the distilling process.
We drive electric vehicles.
We have a refill scheme for shop customers and trade customers - encouraging re-use of bottles which is much better than throwing them away or even recycling.
None of our waste goes into landfill - it is recycled, reused, goes to create bio-fuel or is composted.
All our bottles and packaging are plastic free.
We are now in the process of finding the best way to offset the remaining emissions that are produced as a result of our operations. We want to ensure we are making the correct decision.
Throughout our journey towards carbon neutrality, we have chosen the right way to do things rather than the easy way. And we don't want this aspect of our efforts to be an example of 'greenwashing'. We really want to be carbon neutral - and to achieve it in the best way possible for the planet.
Watch this space!
We'd like to say a huge thank you to York Mix and Orchid Restaurant who sponsored the Environmental Hero Award at the Principal Hotel event. And thank you to the York Press and sponsors York St John University for our award at the York Racecourse event.
More from the York Gin blog
York Gin joins Good Business Charter