​York Gin joins responsible and sustainable Good Business Charter
York Gin has just been accredited with the Good Business Charter, showing our commitment to the highest standards in responsible and sustainable business practice.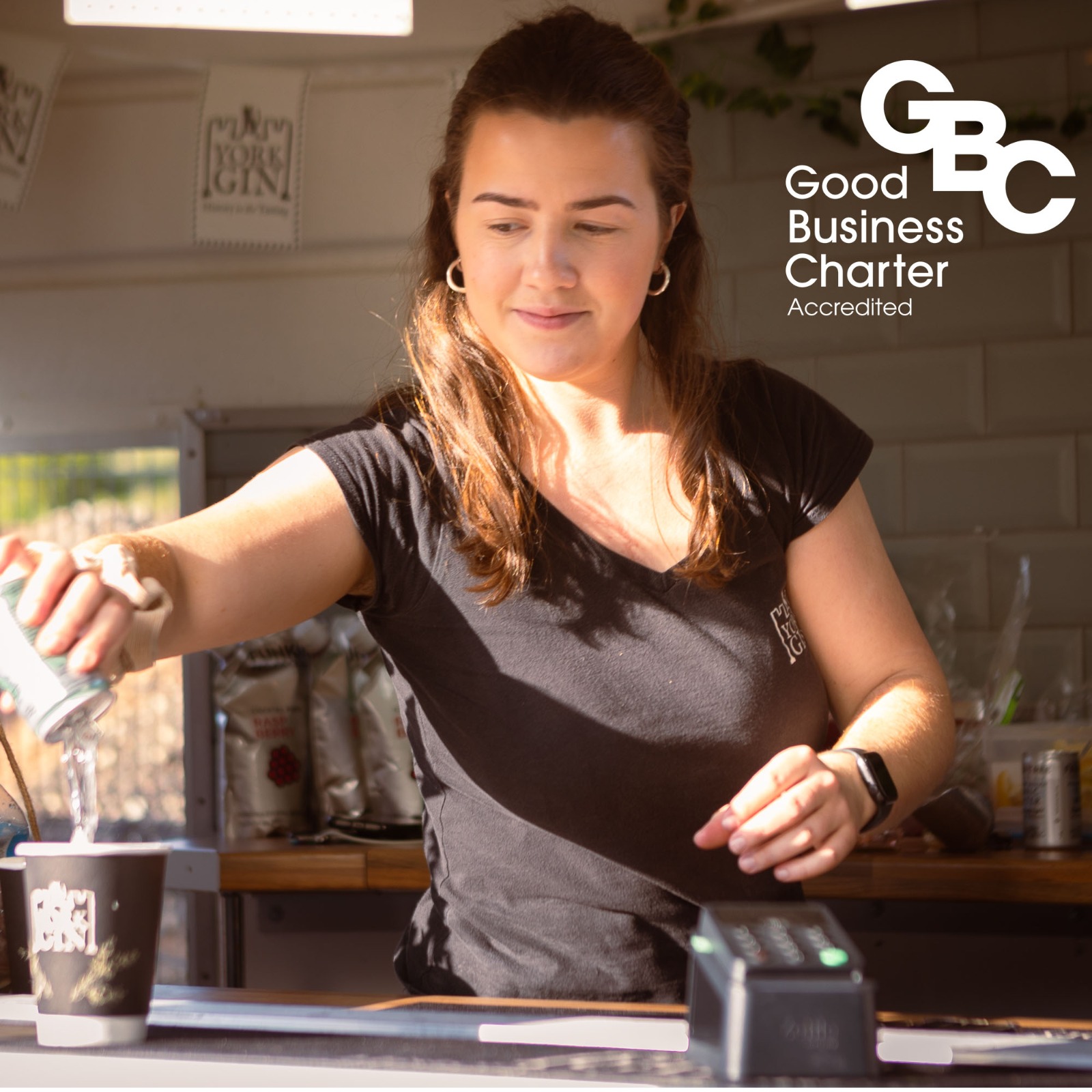 The Good Business Charter (GBC) offers accreditation for organisations prioritising their employees, the environment, customers and suppliers, while paying their taxes according to the spirit of the law.
Set up in 2019, the charter has the support of both the CBI and the TUC. Other partners include the Living Wage Foundation and the Prompt Payment Code. Over 1,000 businesses are accredited with it.
The charter's 10 standards are:
Real living wage
Fairer hours & contract
Employee well-being
Employee representation
Diversity & inclusion
Environmental responsibility
Paying fair tax
Commitment to customers
Ethical sourcing
Prompt payment
Chairman of the GBC board, Simon Fox, said: 'The Good Business Charter brings together 10 standards, most of which already exist, but in separate places. We have brought them together to give a coherent overall position for businesses to aspire to. We believe that the GBC has enormous potential to change business practice for good. We hope that because of its simplicity and cost effectiveness, it will quickly gain support.'
York Gin director and co-founder Emma Godivala said: 'We're delighted to join the Good Business Charter. So now customers can be confident that we make some of the world's best gin and follow responsible business practices for our people, the planet and our partners.
'From the start York Gin has not just been about profit - we care deeply about the welfare of our team, our responsibilities to the environment and the way we treat our customers and partners. This accreditation shows just how seriously we take these duties.'
The membership includes locally important organisations such as: Aviva, York City Council and the Joseph Rowntree Foundation.
The GBC has been set up by a charity called the Good Business Foundation and accreditation is free for all companies in the first year.
More about how we act sustainably and responsibly