Refill your bottle with York Gin
York Gin has started filling customers' own empty bottles in a bid to cut carbon emissions.
The scheme encourages customers to re-use bottles they've already used and cleaned. Customers can bring along any 70cl spirits bottle to the York Gin shop's refill station at York Gin, Pavement.
In a bid to encourage take up of the scheme, customers get a £5 discount.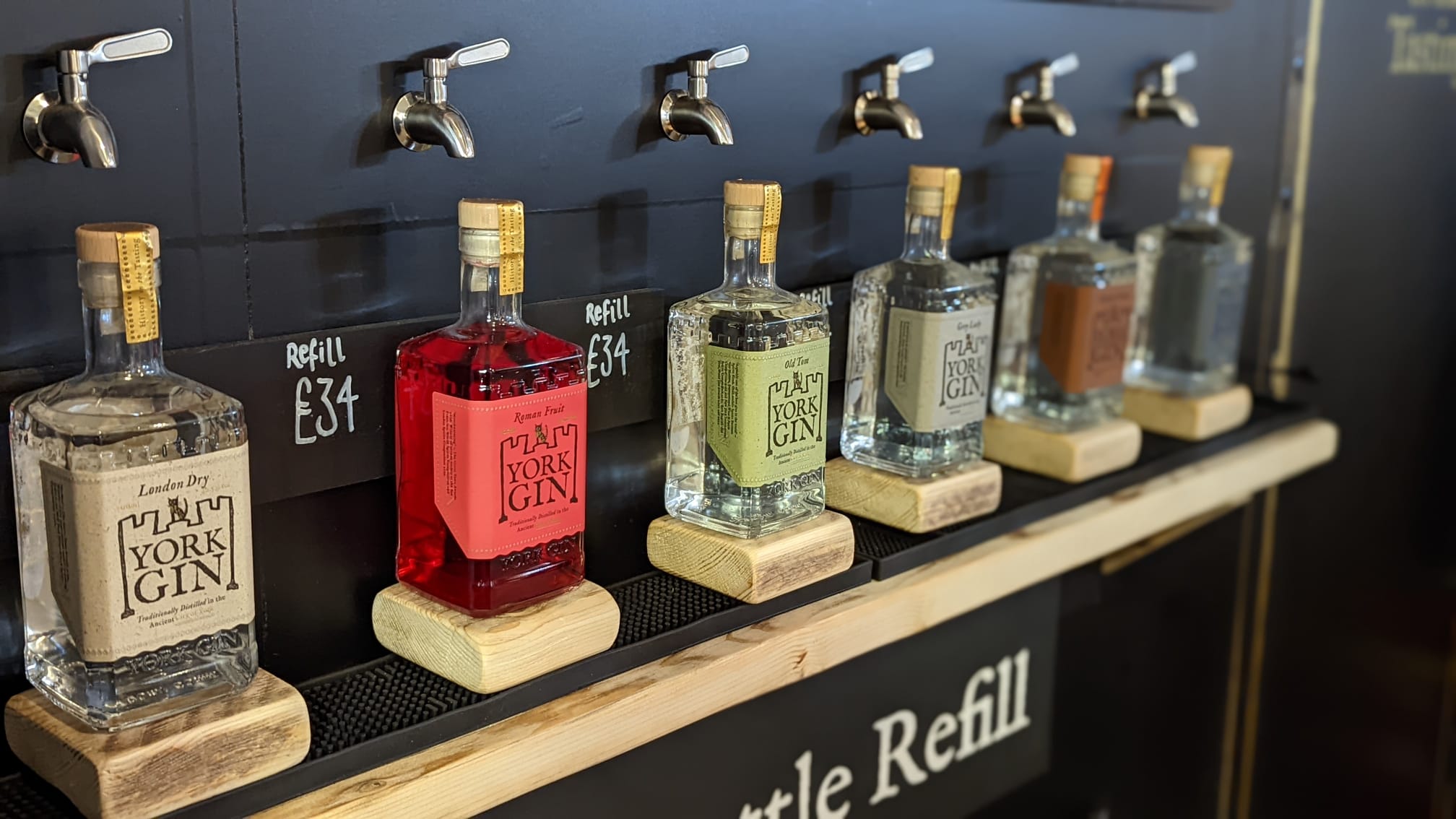 A £2,000 grant from local bus company First York has helped to finance the scheme.
York Gin has also used part of the grant to help its trade customers cut down on the number of bottles they use.
Instead of sending individual bottles to bars, York Gin is offering a discount if they accept a Jerry can of gin - and fill the bottles they already have.
This could mean a huge reduction in the number of bottles used - and again York Gin are offering discounts to pubs, bars and restaurants to encourage take-up of the scheme.
The first trade customers include York Viking bar, Valhalla, and the multi-award-winning Grays Court hotel. First York organised a competition for local businesses to share a £20,000 pot to develop schemes to help the environment.
Says co-founder Emma Godivala: 'We have already done lots of work to minimise our environmental impact. We have a 100% green energy tariff, drive electric vehicles, have 100% plastic-free bottles and packaging and we source virtually everything in our supply chain from York and Yorkshire.
'These new schemes will reduce our energy use further. Customers to the shop and our trade customers can really feel that they are doing their bit to help with the climate crisis.
'We really want the message to get out to a wider audience and for more businesses to encourage this behaviour. Re-using things is so much better than even recycling.
It means items aren't just thrown away after being used just the once.
And it has the potential to reduce the huge amount of energy used to melt down glass. 'Big thanks to First York for encouraging local businesses to introduce new schemes like our BYOB one.'