Our lemon gin wins World Gin Award as one of the best lemon gins
The new permanent member of our premium gin range has won its very first award.
York Gin Mediterranean Lemon has just won a Silver at the World Gin Awards 2023.
According to The Gin Guide to Lemon Gins, it is one of the best lemon gins around - and one of the best citrus gins.
You can order a bottle from our online shop here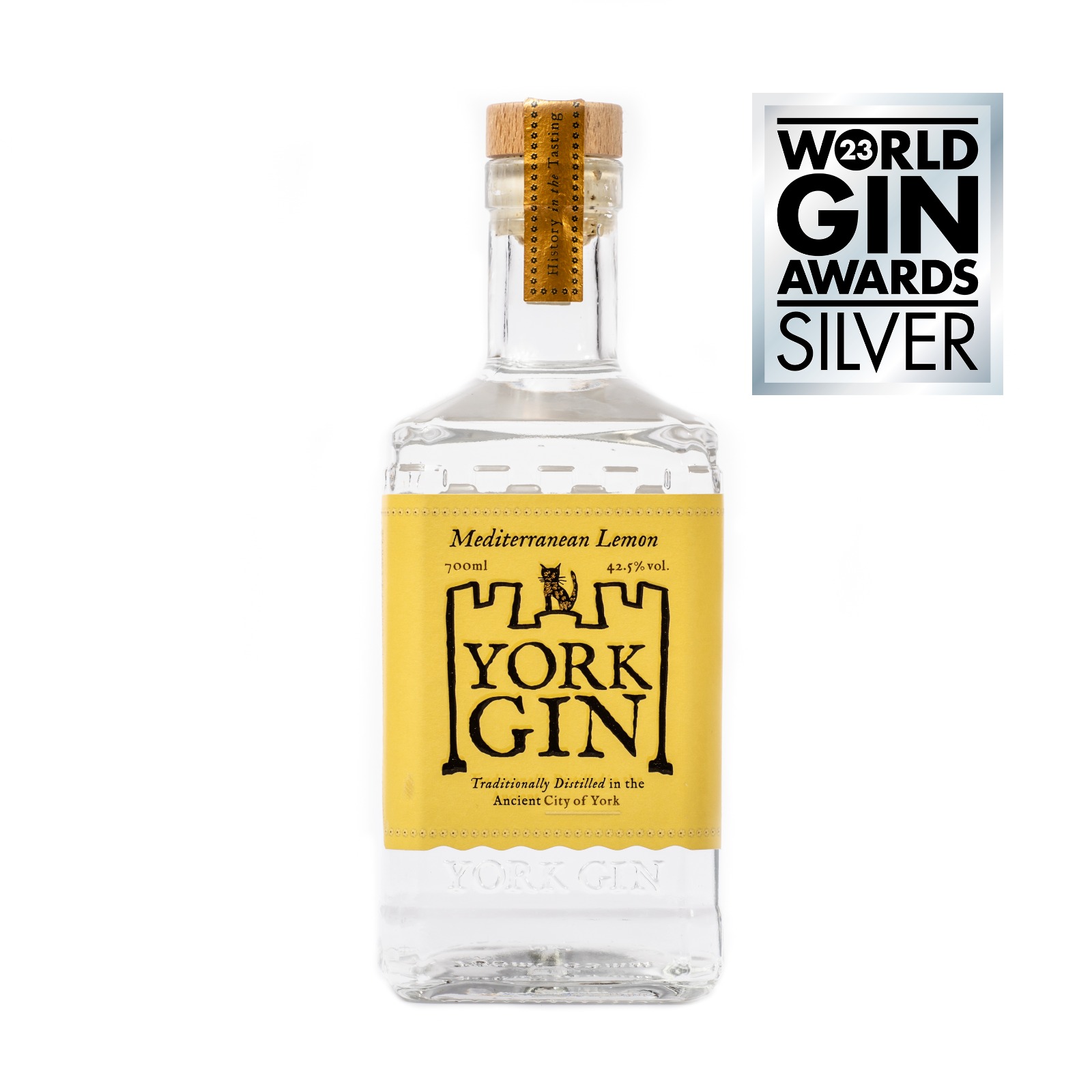 It is a joyous celebration of a quintessential botanical of English gin from the 18th Century until today.
We absolutely pack this gin with lemons from the sun-kissed Mediterranean. A select mix of just five other classic botanicals complement the citrus perfectly.
The result is a delightfully light, balanced and zesty gin. Earthy juniper playing a supporting role to the star of the show - the tongue-tingling Mediterranean lemon.
Perfect in a refreshing G&T, and cocktails like the French 75, Tom Collins and White Lady.
This is what the Gin Guide says about it: 'A dry, crisp and refreshing gin with lovely prominence of Mediterranean lemons'.
Available in 70cl bottles from the York Gin shops and online here
If you want to gift this bottle, why not get it engraved with your own personal message?
Everyone who receives an engraved bottle loves them. Find out more about engraved bottles here
Looking for more?
York Gin has a range of fruit gins - all premium gins, all delicious. Browse the Fruit Gin Collection
The full York Gin range includes classics - London Dry, Old Tom and a Navy Strength (York Gin Outlaw).
All have won gold medals at the world's top competitions.
You can buy a Classic Gold miniature taster set of all three classic gins
Or browse the full Premium Gin Collection