Why is gin so popular?
We can think of three main reasons for gin's popularity - taste, versatility and the sheer variety of gins.
Taste
Gin is a really fabulous drink that reaches the parts other white spirits just cannot reach.
The juniper that defines gin has a complex flavour profile - dry, piney, herby with a delicate freshness. Once other botanicals like lemon peel, coriander and pepper are added, you have a delightful drink that dances on your tongue.
Once you've become a gin lover, there really is no going back! Take a look at the York Gin range
Versatility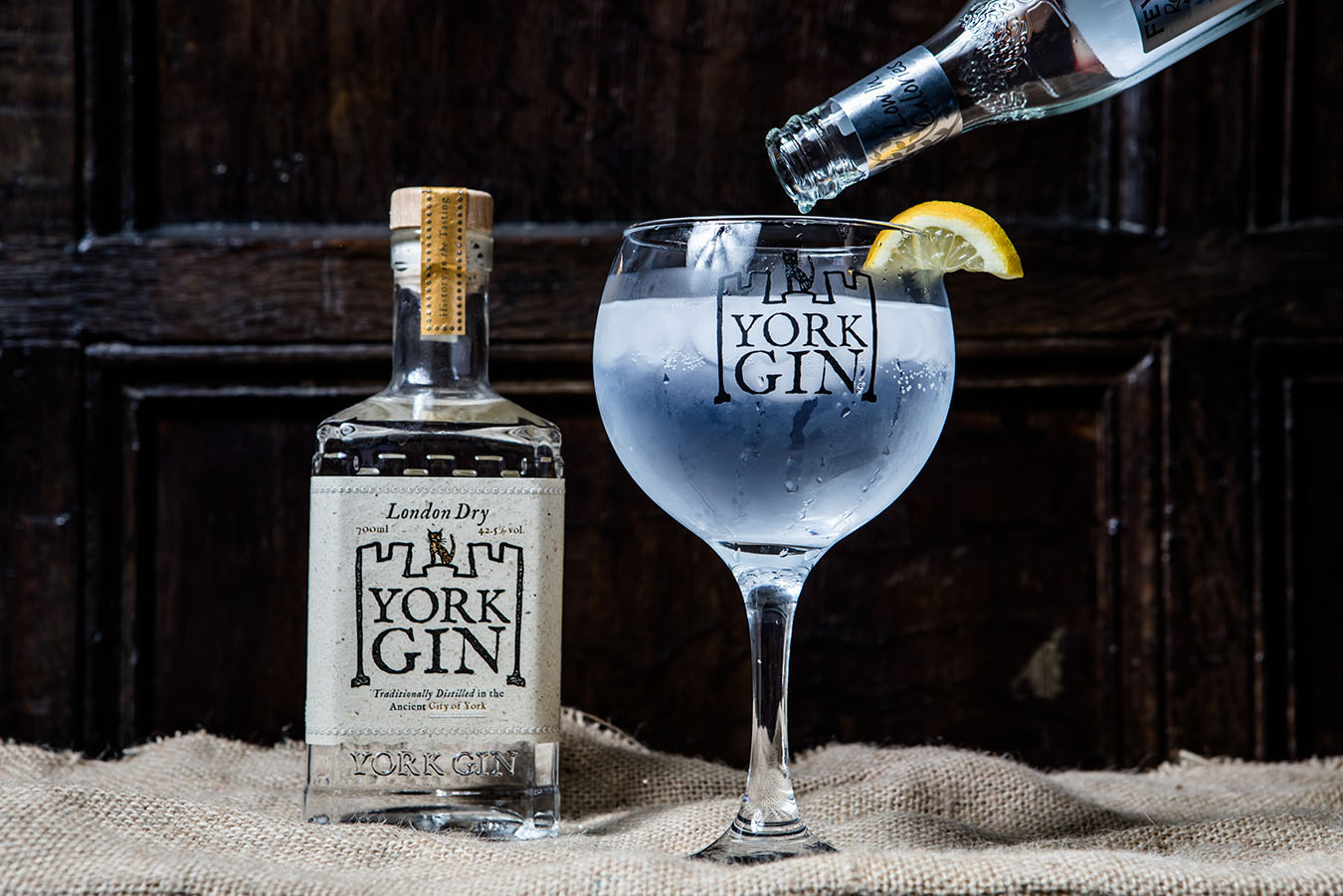 You can mix it in many different ways depending on your own tastes.
When served properly with plenty of ice and a premium tonic, the classic Gin & Tonic is hard to beat!
Plus, you can happily use all sorts of mixers - tonic is not the only game in town: soda water, lime cordial, fruit juice, ginger beer, tea ... Coke. Mix and match and see where your tastes and imagination take you!
And that's before we've even begun on gin cocktails - including the Dry Martini, Negroni and Gin Fizz. Sophisticated, fun and delightful depending on your mood.
Variety
As long as juniper is the predominant flavour and its alcohol strength is at least 37.5% the manufacturer can call it 'gin'.
Beyond this basic requirement, distillers can do everything in their powers to delight drinkers. And they do!
Jaffa Cake Gin anyone? Maybe a Parma Violet gin? Or Seaweed or even Lemon Drizzle gin?
We've made a Chocolate & Orange gin as a homage to the Terry's Chocolate Orange that was invented and made in York. And our Roman Fruit gin is inspired by the fruits and flowers introduced by the Romans to Britain 2,000 years ago.
There are thousands of different gins - many of them are truly excellent. You can spend a lifetime investigating - and many people have collections of hundreds of bottles.
In short, gin is a fun, wonderful and delicious spirit.
Take a look at its incredible history and have a look at some of the amazing cocktails you can make with it.
More gin-fo to help you get the most from your gin
How to choose the best gin for you
What is gin and what are the different types of gin
Gin jokes, one-liners and puns
A short history of gin and the G&T
Which glass should I use for my G&T