Old Tom Month to give confused drinkers history and tasting lessons
We are launching a month-long campaign to educate drinkers about Old Tom gin.
We have found that even seasoned gin drinkers are confused about what Old Tom actually is.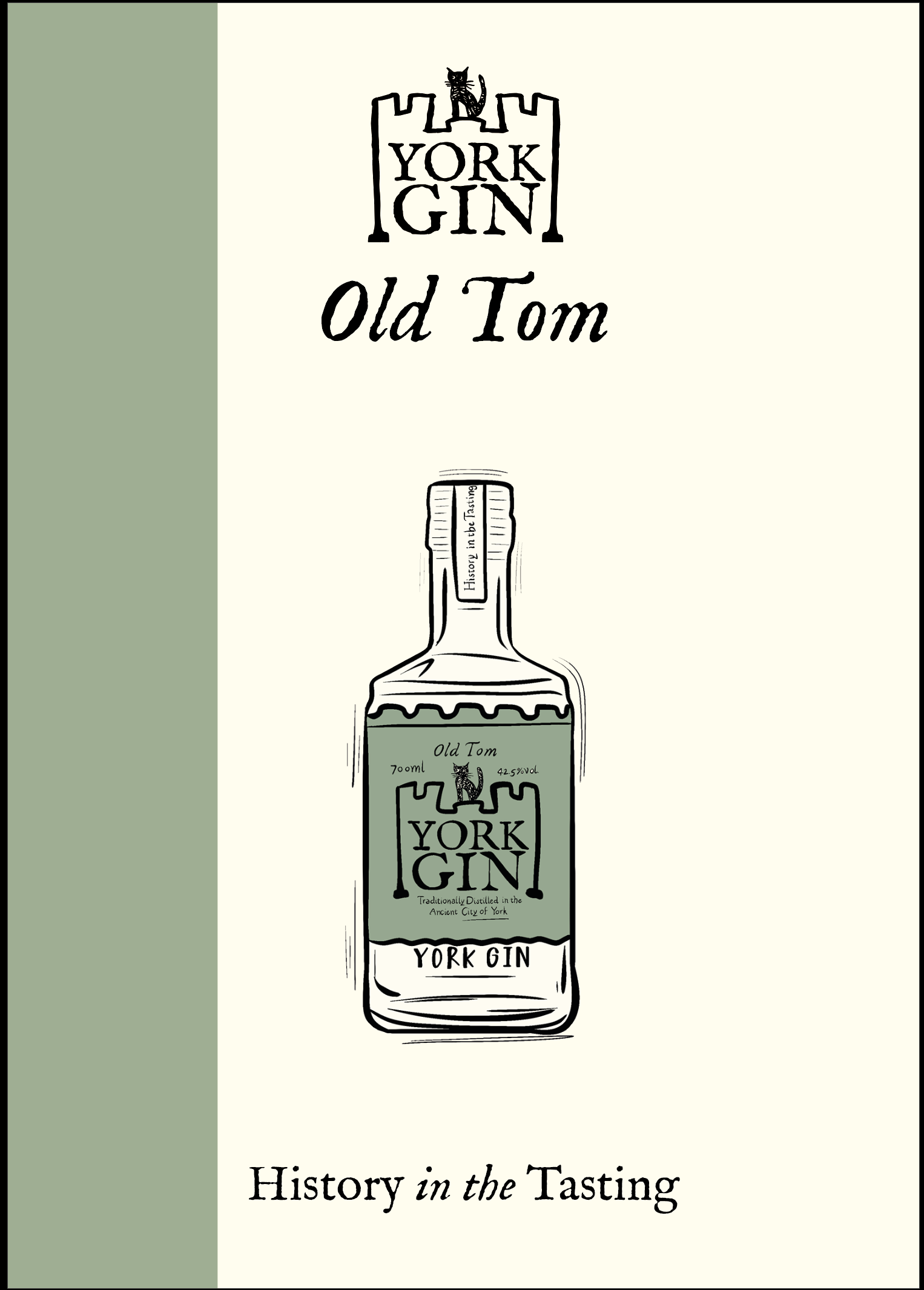 So we've produced a pamphlet about Old Tom's history (from the early 18th Century), taste (sweeter than London Dry) and best serves (including the classic Tom Collins).

We will also be spending August running Old Tom classes for our trade partners and giving customers in our shops the lowdown on the gin.

York Gin Old Tom's sugar syrup is full of Yorkshire ingredients. So the Old Tom campaign is starting on Yorkshire Day, 1 August. The Yorkshire White Rose and Yorkshire herb sugar syrup is created by one of Yorkshire's Michelin-starred restaurants, The Star Inn, Harome.
Buy a bottle of York Gin Old Tom
Old Tom Cats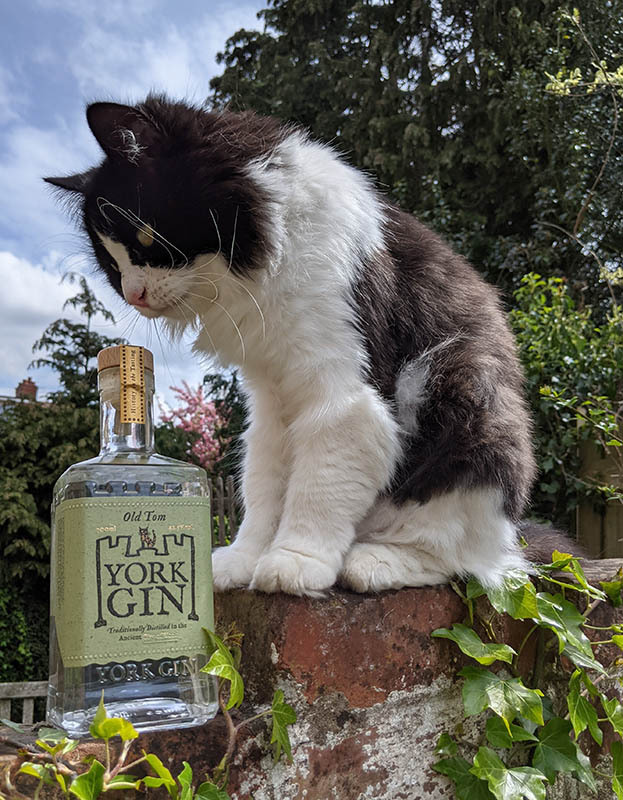 Given Old Tom's association with cats, it's fortuitous that Old Tom Month will also include International Cat Day (8 August).

Cats Protection is one of York Gin's charities - and we will be making extra fundraising efforts during the month. We already provide a miniature bottle of York Gin whenever someone adopts a cat in York.

'Even massive gin fans don't know what Old Tom is'

Our Head of Sales Adam Cook said: 'When we were at the London Junipalooza gin festival in June, it struck me that even massive gin fans didn't really know what Old Tom actually is. Apart from its association with cats, there is definitely a knowledge gap.

'As makers of a great Old Tom, it struck me that we could do a great job educating people about this style of gin. Old Tom appeared way before London Dry and can be a fabulous style of gin to enjoy.'

Adam added: 'Hayman's of London kickstarted modern interest in Old Tom gin after they found a family recipe from the 19th Century. And now several top Old Tom gins are available. We're keen for people to know there's a really delicious world of gins beyond London Dry and flavoured gin.'

Old Tom gin is associated with the Gin Craze of the early 18th Century when the quality of gin was lower than today and strong flavours like liquorice root were used to mask the harsh flavour. While no-one is 100% sure where the Old Tom name came from, we can be fairly confident the story of a cat drowning in a vat of gin isn't true.

While the gin was the main type of English gin for much of the 18th and 19th Centuries, it went out of fashion in the early 20th Century with the arrival of London Dry. Recently, craft gin distillers have started making Old Tom again.

Customers who buy a large bottle of York Gin Old Tom will receive a complimentary copy of the new Old Tom booklet.

About York Gin Old Tom

York Gin Old Tom has won multiple gold medals in international spirits competitions including:

Gold Outstanding with a score of 98/100 at the IWSC (International Wine & Spirit Competition)

Gold, Spirits Business Gin Masters

Best English Old Tom, World Gin Awards

Gold, New York International Spirits Competition

Praise for York Gin Old Tom

'Arguably one of the best gins in the world regardless of genre - York Old Tom is a must try, must taste, must have offering. It's an unmissable gin in a sea of gin. It's so good there's not enough superlatives to do it justice. White Alba rose along with bronze fennel, star anise, angelica and pink peppercorns complete a complex syrup that really comes through to taste. An absolute stunner in a Martinez.'
- Spirits Kiosk

'Absolutely love York Gin's Old Tom - this one is a beaut.' - Susy Atkins, Sunday Telegraph

'One of the best Old Toms out there. You can tell chefs have been involved in weaving the flavours together. The fennel adds a light touch of spice, while the added sweetness makes all of the flavours linger beautifully on the finish.'
- Olivier Ward, Editor, Spirits Beacon

'A delightfully elegant and complex nose of juniper, spice, and flower blossom. On the palate, juniper is at the fore, before a exceptionally well-integrated liquorice sweetness that lingers on the finish and leaves you wanting another sip.'
- International Wine & Spirit Competition
Buy a bottle of York Gin Old Tom
More useful links
How to choose the best gin for you
What is the best glass for a G&T - Copa or hi-ball?