Join Mad Alice and her own gin on an exclusive Tour
Join York's spookiest and tastiest tour this Halloween-time with award-winning guide Mad Alice at 6pm on 23rd October, starting at the Mansion House.
Mad Alice - 'one of Britain's top tour guides' - will uncover centuries-old secrets of the haunted Lord Mayor's Mansion House and its spookiest surrounding streets.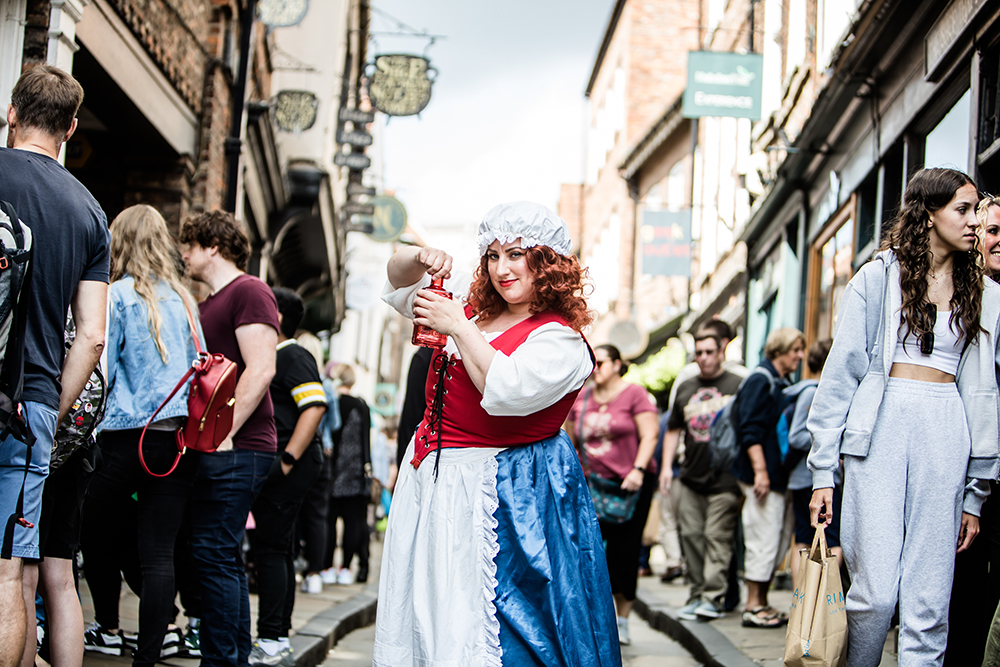 The one-off tour starts and ends at the Mansion House as Alice terrifies and entertains her guests in equal measure. Tickets - supporting local charities - are selling fast. There's only a limited number.

The tour ends with a Mad Alice Bloody Orange G&T from York Gin in the Mansion House as Alice unearths spooky stories from throughout the ages.

The tour is supporting two local charities as part of the Lord Mayors Appeal Fund, the Snappy Trust and York Women's Counselling.

This really is a unique tour as Alice shines a light on many little-known tales from York's past on a circuit from the Mansion House.


Highlights of the tour include:

- The unveiling of some real ghost photographs.
- The book that mysteriously flies off the shelves at the Yorkshire Museum
- Stories showing the Minster's consecrated ground is not immune to apparitions.
- Terrifying tales from the Treasurer's House - York's most haunted building.
- Remembering, remembering the stories of York's most infamous son.
- Back at the Mansion House, tales of lingering spirits in the historic cellar.

Tickets are just £25 which includes a Mad Alice Bloody Orange G&T (alcohol-free available) and snacks, and supports the Lord Mayor's charities.

Haunting music from the talented violinist Holly May and dancers from York Dance Space

Alicia Stabler who plays the Mad Alice character said: 'I've delved into York's haunted vaults and found some truly terrifying tales. I promise you

Lady Mayoress said: 'What better way to raise funds for these wonderful charities than to spend the evening with the brilliant Mad Alice? The Mansion House is a wonderfully atmospheric venue to end the tour - and what a bonus to enjoy a Mad Alice G&T!'