York Gin launch summer gin with 4,000% increase in lemon in time for Jubilee Bank Holiday
Here's the statement we released when we launched our lemon gin in summer 2022.
Buy York Gin Mediterrean Lemon here
York Gin are launching a new summer lemon gin in time for Jubilee weekend - increasing the normal amount of lemon by a staggering 4,000%.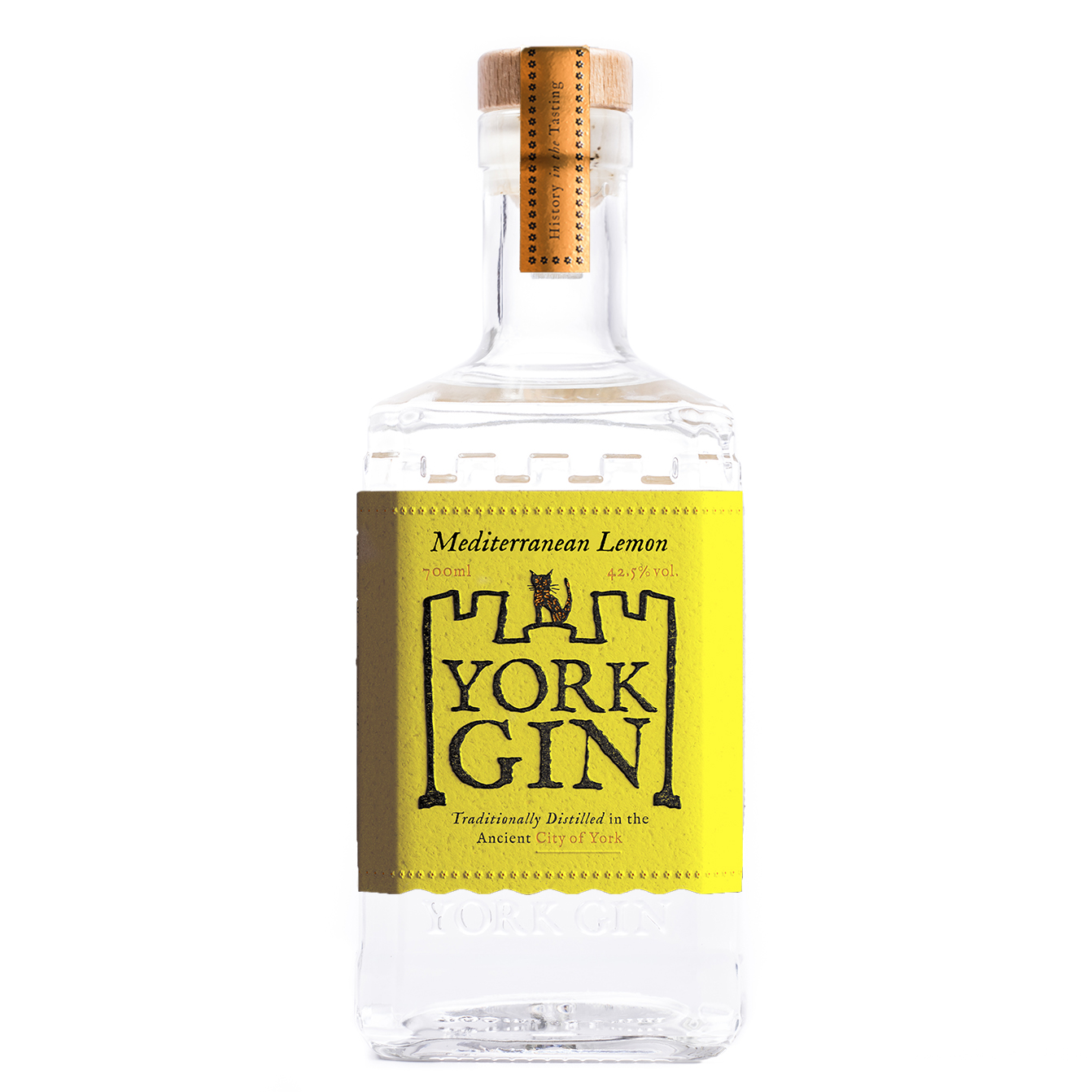 The distillers usually use just 120g of lemon peel when making a batch of their London Dry gin. York Gin Mediterranean Lemon uses 5kg!
Master Distiller Harry Cooke said: 'The botanical baskets in the still are literally overflowing with lemon peel to give the gin a real citrus kick.'
The recipe uses six of the original nine London Dry botanicals - the earthier and spicier ingredients (cinnamon, grains of paradise and cardamon) are taken out.
With the 4,000% increase of lemon peel, the balance of the gin is much lighter with a really fruity and citrusy kick.
Harry said: 'Lemon is a really popular gin botanical - so we've gone to town with this one.
'As we developed the gin, it became clear that we really wanted to showcase the incredible flavour profile of lemon.
'So gradually we removed some of the other botanicals that didn't quite fit. We're delighted with the end result. It really is summer in a glass!'
Buy York Gin Mediterranean Lemon here
New distillery - new gins
The company recently moved to a brand new state-of-the-art distillery - still in the ancient city of York
Harry said: 'As well as giving us lots more space, allowing us to ramp up production, we also have much better facilities to experiment and develop new gins - like the lemon gin.
'It is a limited edition, though. Once it's sold out, there won't be any more - at least for a while. We're encouraging people to get their orders in as soon as they can so they're not disappointed.'
Customers can pre-order their bottles - they will be dispatched from their York distillery from 27 May in time for the Bank Holiday weekend.
The history of English lemon gin stretches back over 90 years.
Gordon's launched their original in 1931 and made it until 1988. (Reintroducing a lemon gin in 2020.)
Plymouth Gin made their version from the 1960s until the 1980s. 'Plym-Gin' production ended in the 80s.
Malfy make a very popular (and excellent) lemon gin, Malfy Gin Con Limone, playing on their roots on the Amalfi coast.
Recently, Bombay Sapphire joined the fray - adding a lemon gin to their range.
More gin-fo and helpful articles
What is gin and what are the different types of gin
Gin jokes, one-liners and puns
What is the best garnish for a G&T
How to choose the best gin for you