York Gin is Craft Gin Club Gin of the Month for March
Posties across the UK have been delivering tens of thousands of York Gin bottles this week.
York Gin is March's Gin of the Month with the UK's biggest gin subscription club.
The exclusive Jorvik Spring gin is now with over 50,000 Craft Gin Club members - along with other Yorkshire treats.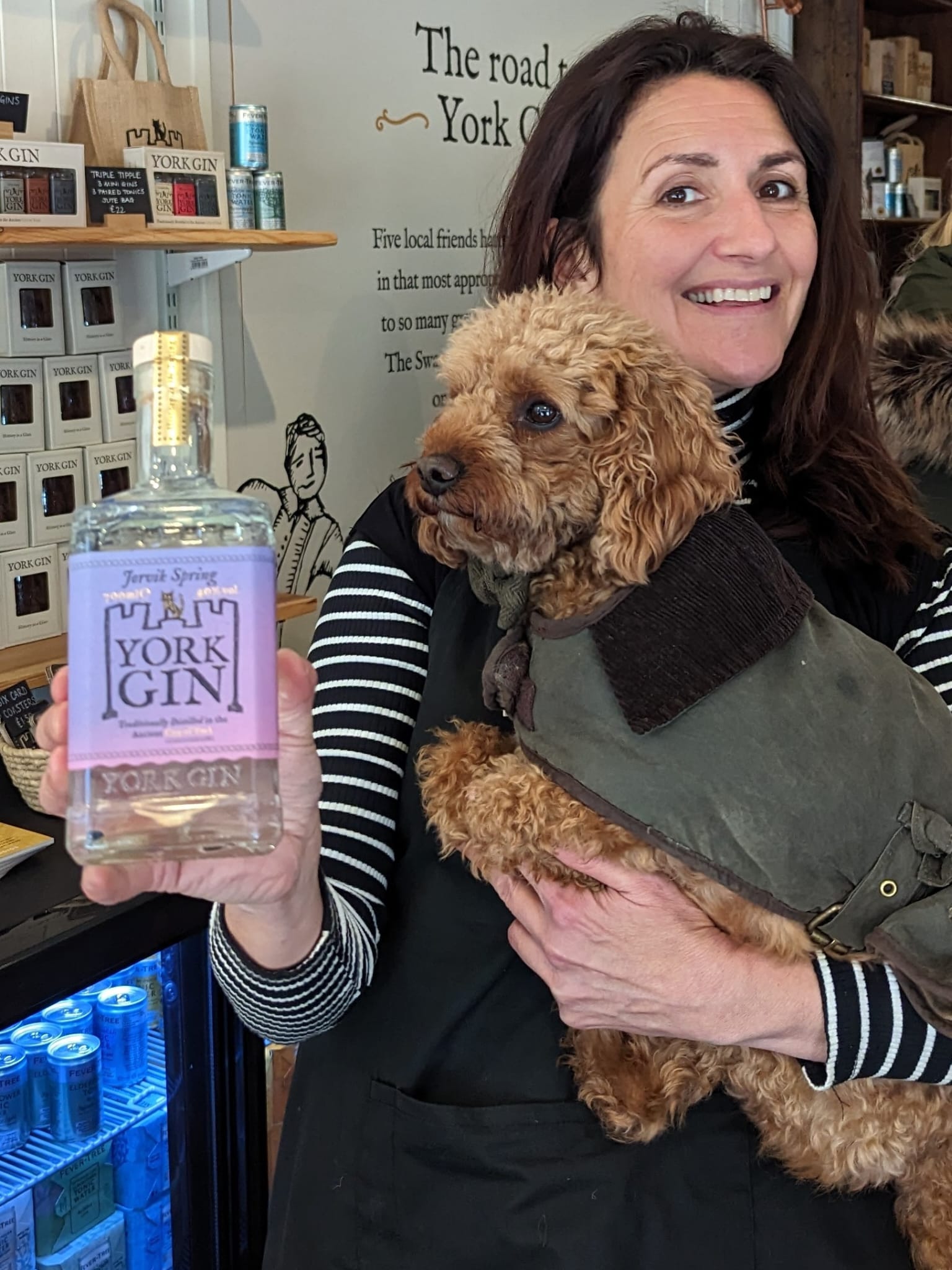 The club is the biggest in the UK, shipping tens of thousands of bottles each month to gin lovers. In 2016, its founders appeared on TV's Dragons Den - and four of the dragons wanted to invest!
Craft Gin Club's expert panel taste-tests and assesses hundreds of spirits from all over the world every year to choose just twelve Gins of the Month - so it's a real achievement for York Gin looks to secure one of those spots.
'Towering name in the gin industry'
Our co-founder Emma Godivala said: 'This is a massive deal for a small craft distillery like York Gin.
'We are already seeing loads of social media posts from all over the UK - with people across the land loving our gin. The Craft Gin Club is a towering name in the gin industry - and we're absolutely thrilled to be their Gin of the Month for March.
'Best of York and Yorkshire'

'We've tried to showcase the best of York and Yorkshire with this Jorvik Spring gin. So it has heather and lavender from the moors, liquorice from Pontefract cakes and ginger from Yorkshire Parkin. Even though I say so, it's a beautifully balanced gin with all sorts of complexity. It also has a real freshness about it - and definitely says "Spring is in the air".
Emma added: 'It's a major PR coup for York, too. GINNED! - the magazine that accompanies the gin - goes into some detail about how brilliant York is to visit. We hope we'll see lots of gin lovers making the trip to York to see how wonderful our city is!'
Each month, the boxes sent to members contain a large bottle of gin along with their magazine and treats and snacks. This month, as well as their exclusive York Gin bottle, Craft Gin Club members are receiving Yorkshire treats including Tame & Wild drinks, Yorkshire Crisps and Whitaker's chocolates. The club's website at craftginclub.co.uk devotes lots of space during the rest of the month to York Gin Jorvik Spring, and their social media channels @craftginclub - including Facebook, Instagram and Twitter - are also full of York and York Gin for the next few weeks.
More gin-fo to help you get the most from your gin
How to choose the best gin for you
What is gin and what are the different types of gin
Gin jokes, one-liners and puns
A short history of gin and the G&T
Which glass should I use for my G&T