York Gin gets keys to huge new distillery to keep up with demand
York Gin has just got the keys to a huge new distillery, as demand for our gins rockets - even before the Christmas rush.
We're having to work seven days a week at our current distillery in Acaster Malbis to keep up with rocketing demand.
We use traditional methods to make our gins in a 300-litre copper still.
The new site on Great North Way in Poppleton, within Evans Property Group's Quad development at York Business Park, will have space to multiply production.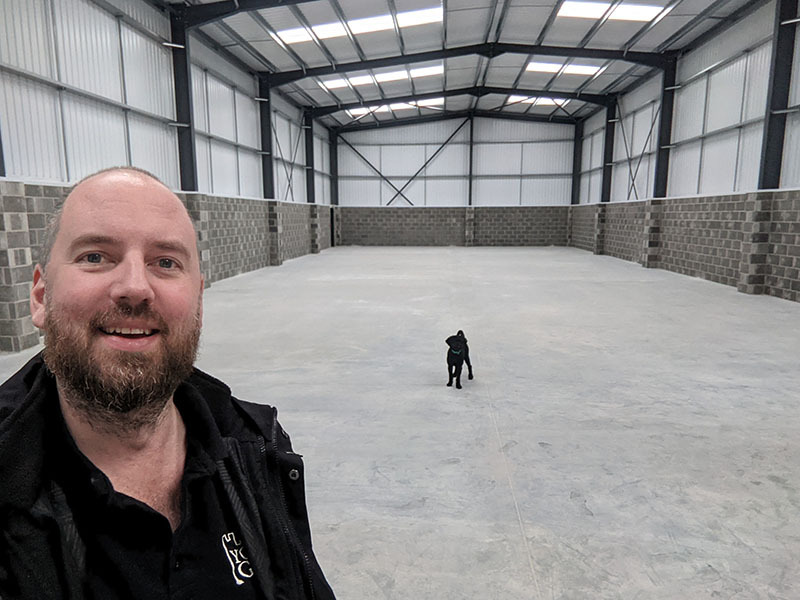 Master Distiller Harry Cooke (pictured with York Gin dog Potus) said: "It really is a case of us outgrowing our original distillery. Our shop in the centre of York is selling more than ever. Local bars, restaurants and pubs are selling our gins in record quantities. And we have orders coming in from all over the country.
"We've gone from two runs a week to sometimes having to do two runs every day. We've absolutely loved being at Acaster Malbis and will be here for a couple more months at least.
"We're thrilled with the new distillery - it's a brand new state of the art facility with lots of space for us to expand production. And, once the Christmas rush is over we'll be developing a visitors' centre so people can see how we make our gins."
The company has grown from one full-time employee in 2018 to 10 full-time employees and an army of part-time staff manning the York Gin shop and events.
York Gin sold its first bottles on 1 March 2018 and since then has developed a range of six gins.
Our gins are widely recognised as being among the best in the world, winning top gold medals at the biggest competitions in San Francisco, New York and the International Wine & Spirit Competition and Spirts Business Gin Masters.
As well the new distillery, York Gin are planning to open a new shop in the city's railway station before Christmas.