York Gin creates new premium gin for York Minster
York Gin has created a new premium gin for York Minster.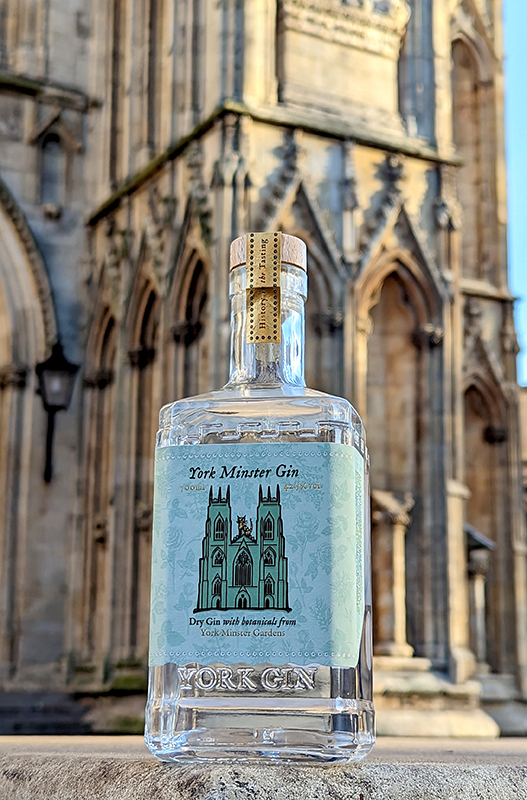 The gin - made with herbs from the Minster's very own park along with York Minster Rose petals - is exclusively on sale in the Minster's gift shop.
Leaves from the Artemisia arborescens tree in the Minster's Dean's Park, and York Minster Rose petals give this London Dry gin its unique character, rooted in the ancient city.
The rose - a creamy white flower - provides a nod to the Minster's Rose Window originally constructed over five centuries ago.
With a base of nine classic botanicals in gold award-winning York Gin London Dry, these two additions help to create a delightfully delicate herbaceous gin.
The label has an illustration of the Minster's West End - with the cat from York Gin's logo sitting proudly on the building. The cat is one of York's historic symbols - and cats have been associated with gin since the 18th Century.
70cl bottles cost £40 - they're not available anywhere else in the world. Customers can buy the gin Monday to Saturday from midday and from 12.30pm on Sundays.
York Gin co-founder Emma Godivala said: 'We have loved working with York Minster to produce this wonderful gin. Using a botanical from the Minster's very own gardens grounds it here in York. And the York Minster Rose petals are a delightful nod to the incredible Rose Window.
'The Minster is the most iconic building in York - and one of the country's most famous structures. Its fascinating history stretches back millennia and we are proud to add to this history with a gin that is definitely rooted in York and made in our sustainable distillery in the city.'
This gin is the second major gin we have created for an icon of York.
Flying Scotsman Gin - a collaboration with the National Railway Museum to celebrate the centenary of the world's most famous locomotive - is available in the NRM's own shop.
More about York Gin
Find out about the York Gin story - our sustainable and ethical approach to business
York Gin makes a range of premium gins - you can find all these luxury gins here
Want to know how to make the perfect G&T? Read these simple instructions for making a gin and tonic