York Gin at Junipalooza the UK's top gin festival in June
York Gin is exhibiting at the UK's top gin festival this summer.
Junipalooza at London's Tobacco Dock brings together dozens of the world's top craft gin makers.
Gin lovers get to meet the people who own and make the gins and are treated to exhibitions, talks and shows at what is the UK's top gin festival.
One of the things that sets Junipalooza apart is the Meet the Makers aspect.
Guests actually meet the people who make the gins and own the brands. It's unlike any other gin festival!
Our Master Distiller, Harry Cooke, and Head of Sales, Adam Cook, will be manning the York Gin exhibition for the three-day event from 9 to 11 June. The team has some very exciting - for now secret - plans for the weekend!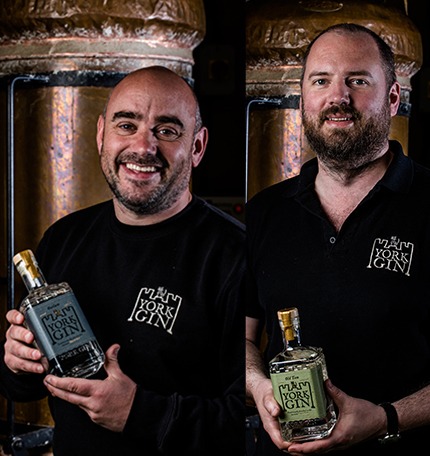 Says Harry: 'We're truly thrilled to be attending Junipalooza along with so many icons in the gin industry. If we weren't exhibiting we'd be attending as gin lovers. If you're in London that weekend in June, you really need to try to get your hands on a ticket. It's the place to be for gin fans.'
Adam adds: 'We can't wait for Junipalooza. Everyone who attends is so knowledgeable and passionate about gin - and there's always a fantastic atmosphere. A huge thanks to organisers Emile and Olivier too!'
Tickets are still available here