Outlaw Live: An outrageous night of cabaret and York Gin with icon of drag Velma Celli
York is a city of outlaws - Guy Fawkes was born here. Dick Turpin was hanged here.
It's even home to the super-strength York Gin Outlaw which comes with a warning: 'Drink, with ice, tonic … and care!'
Now - for one night only - one of the UK's baddest drag queens will be celebrating all that's naughty, villainous and defiantly outrageous about York and its outlaws.
Cabaret superstar Velma Celli, 'a true icon of drag', who's wowed audiences from New York to London and beyond, will host an evening of song, laughter - and York Gin.
Friday 25 March at the stunning and atmospheric National Centre for Early Music.
Doors: 7pm. Showtime 8-10.30pm.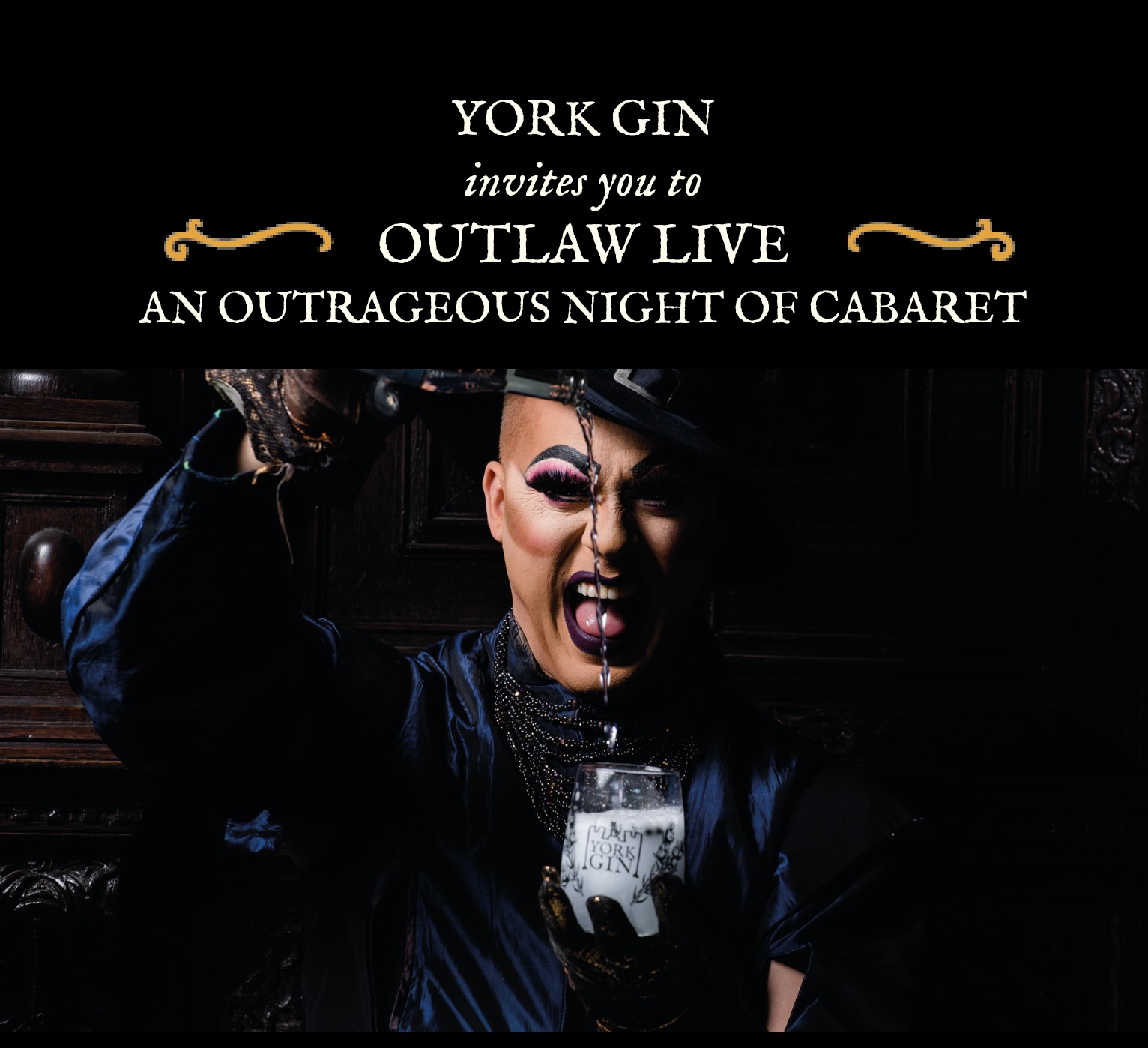 Celebrate your inner outlaw as Velma and friends unleash a riot of glamorous outrage.
Entry price includes a gin cocktail on arrival.
If you love drag, gin and being just a little bit naughty, this one's for you!
Don't miss out - book now: Tickets selling fast!