Black Cat Friday (Cats and Gin History)
We've renamed Black Friday to Black Cat Friday to give you a discount while raising money for rescue moggies too.
Get a 5% discount on yorkgin.com - with another 5% of your sale going to York Cats Protection adoption centre.
Use code BLACKCAT at checkout on yorkgin.com between Friday 25th to Monday 28th November to get the discount and charity contribution. The deal is exclusively online.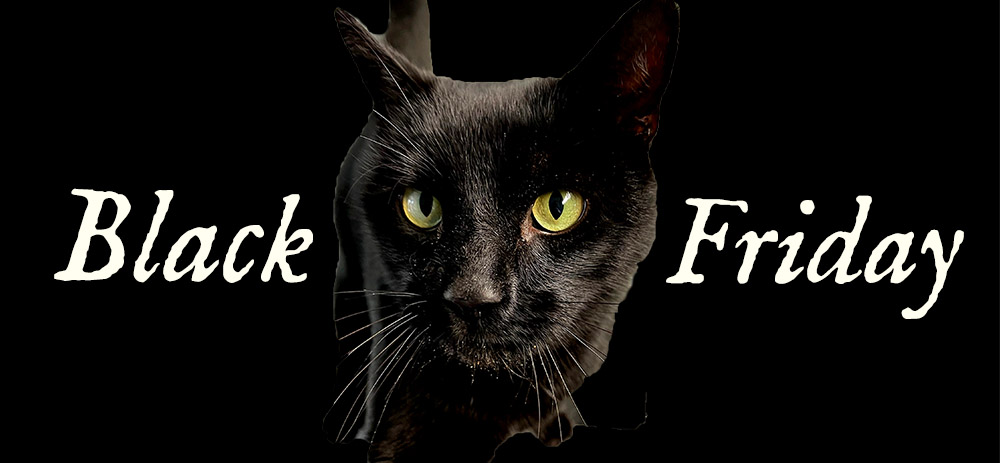 There are many reasons for us supporting the Cats Protection charity:
- A cat sits proudly on our logo.
- Gin and cats have been closely associated ever since the 18th Century.
- And the cat is one of York's chief symbols - the city even has a 'Cat Trail' of statues on the outside of over 20 buildings.
Co-founder Emma Godivala said: 'Cats and gin go back centuries - and we're continuing that tradition with Black Cat Friday. Everyone wins - gin lovers and cats.
'Our family have two cats from the adoption centre - and we know how much care Cats Protection they give to their residents.'
James Hodgkison, York Cats Protection Adoption Centre Manager, said:
'We're delighted that York Gin are helping us to promote the fact that we sometimes find it harder to find homes for the black cats in our care. Black cats do seem to be less popular than their more colourful cousins, but we are working hard to change adopter perceptions and buck the rehoming trend. Among the ideas challenged have been that black cats have been seen as unlucky, associated with the supernatural or are not as photogenic in selfies. We're hoping the York Gin loving community will pass on the message that black cats need love too!'
As well as raising cash for the adoption centre, we also give a miniature gin bottle to anyone who adopts a cat - so they can raise a toast to the new member of their family.
The cat on the York Gin bottle is inspired by a real-life 17th Century cat called Rutterkin.
He was the familiar to the Bottesford witches, accused of bewitching the Earl of York.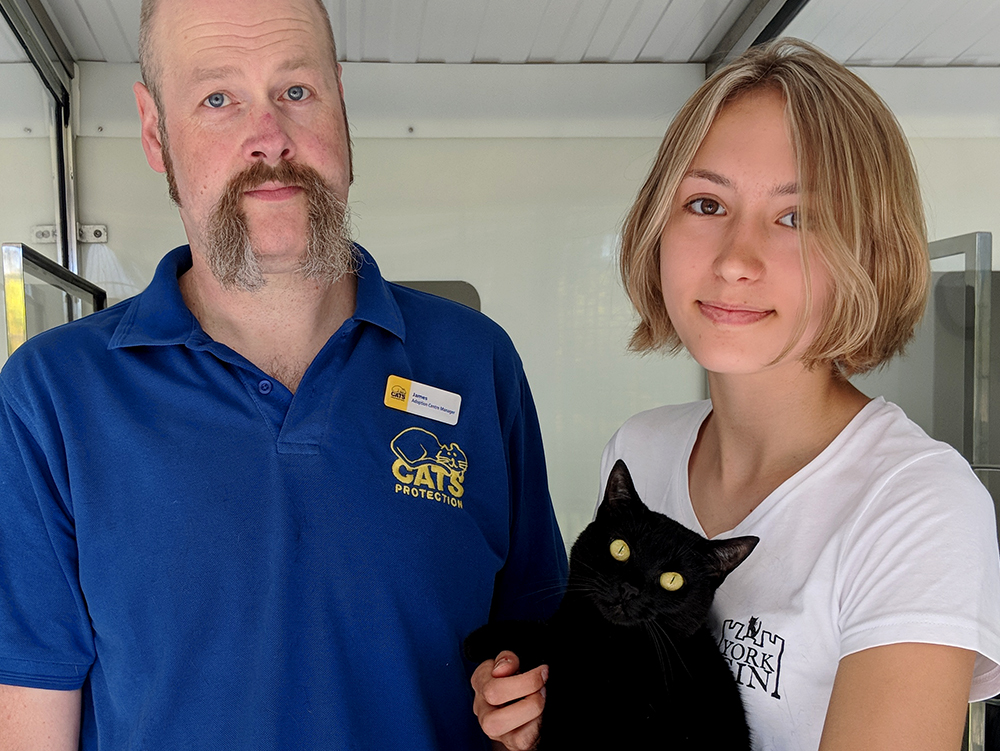 Pictured: York Gin's Briony Wilson and Cats Protection manager James Hodgkinson.
A bit more cat and gin history or why is there a cat on the York Gin bottle
Emblem of York
The cat is one of the chief emblems of York. The city even has a 'Cat Trail' of statues affixed to the outside of over 20 of the city's buildings. Visitors are frequently seen clutching a list of clues on their quest to find them all.
Old Tom
Cats were associated with a particular type of gin - Old Tom - since the 18th Century. Drawings of felines frequently appeared on the bottles - and have done ever since. There are various apocryphal explanations for this - including a sad story of a cat being found drowned in a cat of gin. Most historians of gin say this is very probably false.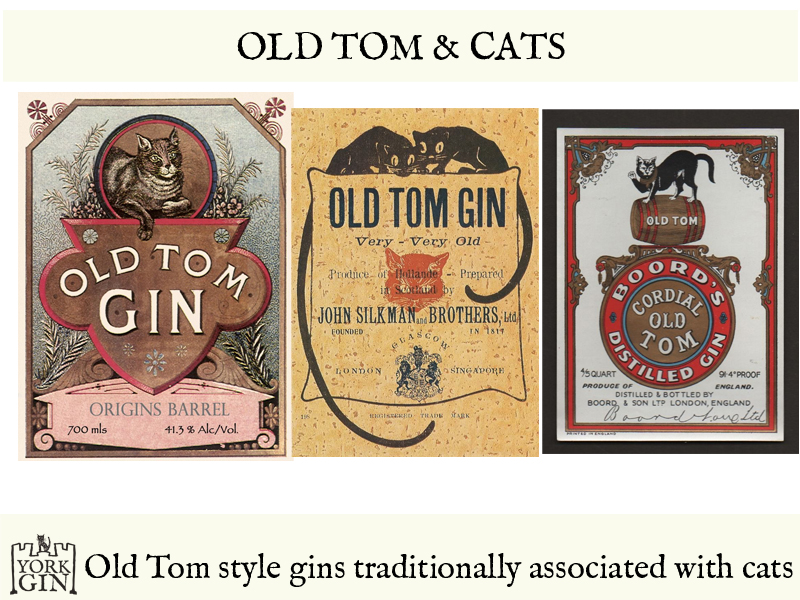 Puss n Mew
Our favourite story (which is 100% true) is that cats were actually used to get around the laws restricting the sale of gin in the moral panic of the aftermath of the 18th Century Gin Craze. An all-round cad and bounder, Dudley Bradstreet, attached a cat statue to the outside of his London home, affixing a pipe below. When a passer-by said "Puss give me a drink" and slotted a coin into the mouth of the cat, a measure of gin would be poured down the pipe by persons 'unknown' - and into their mouth or cup. This so-called 'Puss n Mew' - the world's first vending machine - circumvented the law because the seller couldn't be identified and prosecuted.
We recreated a Puss n Mew in our shop in York during Covid. It meant customers could still taste the gin with social distancing!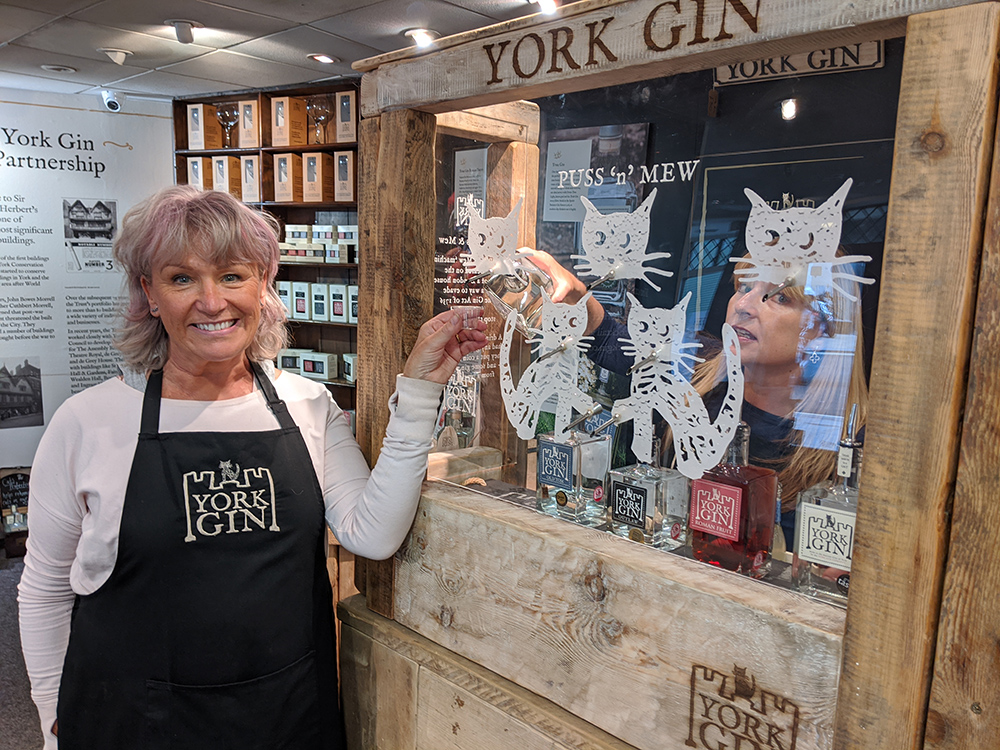 The original Rutterkin
Finally, the cat on the York Gin logo is inspired by a 17th Century cat called Rutterkin. This cat was the familiar of the Bottesford Witches accused of bewitching the Earl of York and his family. While York Gin co-founder Emma Godivala was researching creating our logo she found a woodcut based on this story which suited her vision. And the rest is history.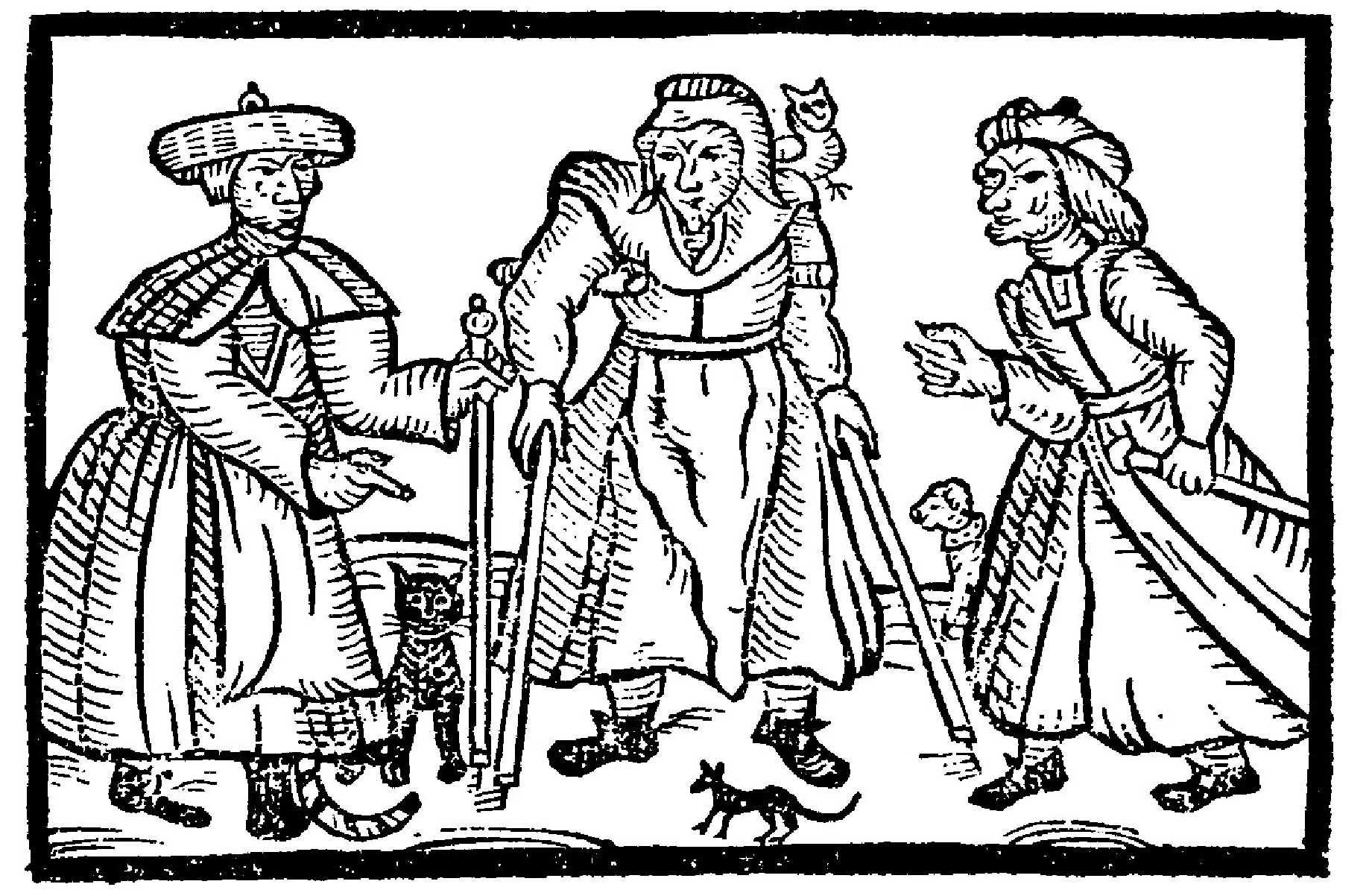 The Bottesford witches - with Rutterkin and other familiars
More about Old Tom gin and history
Types of gin - what the differences?