First York bus passengers to get free hot Christmas cocktails

Bus passengers travelling into York will get free hot gin cocktails in the run-up to Christmas thanks to a partnership between First York and York Gin.
When First York passengers buy a day ticket on the bus for £4.50, they'll also get a voucher to claim their boozy winter warmer at one of six bars in the city. It can be redeemed with a First Night ticket too (available after 6pm for just £3.)
They'll get to choose from a range of warm York Gin festive cocktails: Gin Hot Chocolate & Orange, Mulled Gin Bramble and Roman Hot Toddy.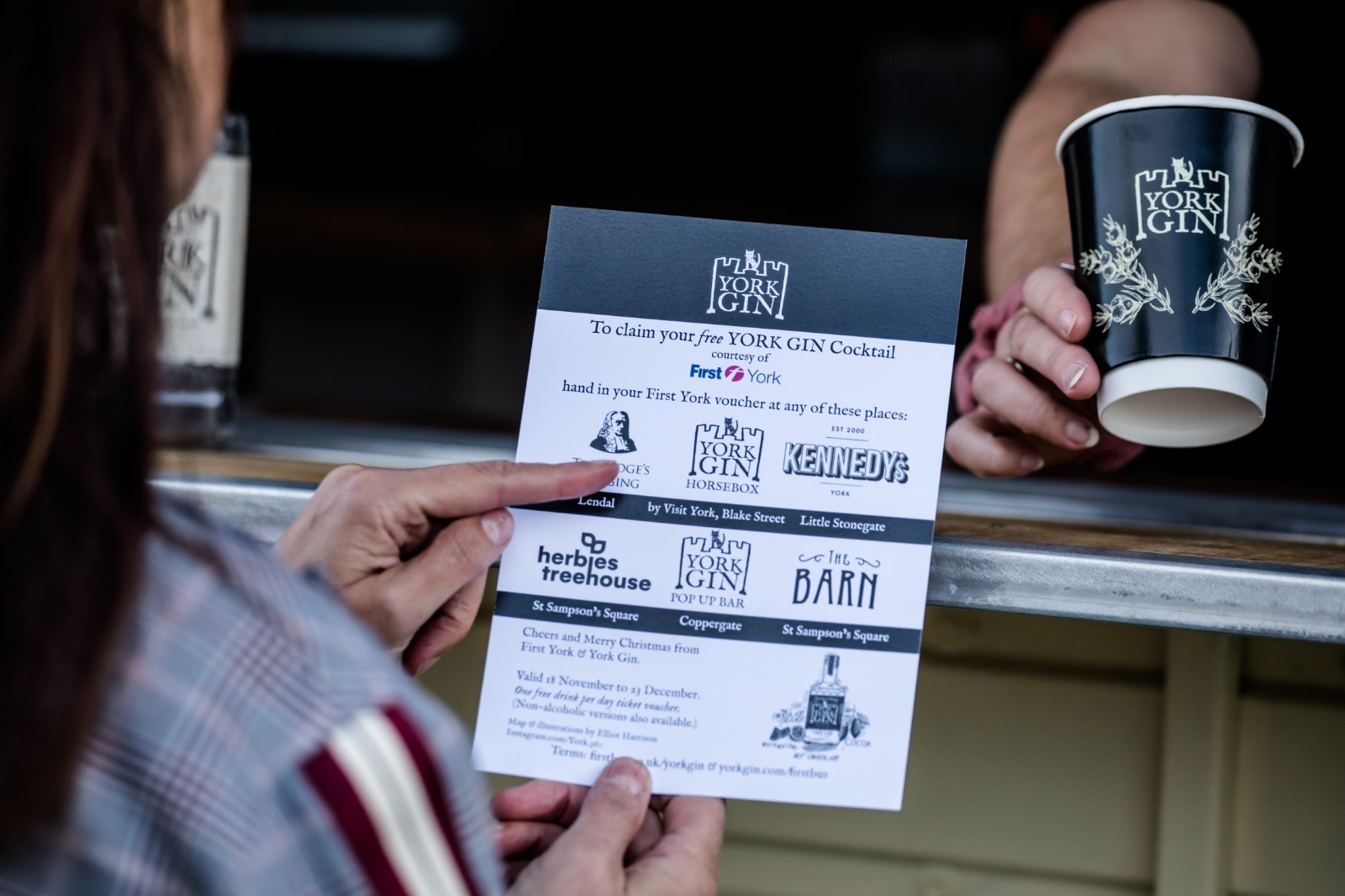 Non-alcoholic drinks (Mulled hot apple juice and Hot chocolate) will also be available for non-drinkers and Park & Ride users.
The bars are part of the city's famous St Nicholas Christmas Fair which runs from 18 November until 23 December.
The offer from First Bus York and York Gin is to encourage people to travel into the city centre on the bus to do their Christmas shopping and socialising.
The bars taking part are Kennedy's on Little Stonegate, Herbie's Treehouse and The Barn on Sampson's Square, Judge's Lodging on Lendal and a York Gin Pop-Up bar at the Coppergate Centre just round the corner from the Jorvik Centre.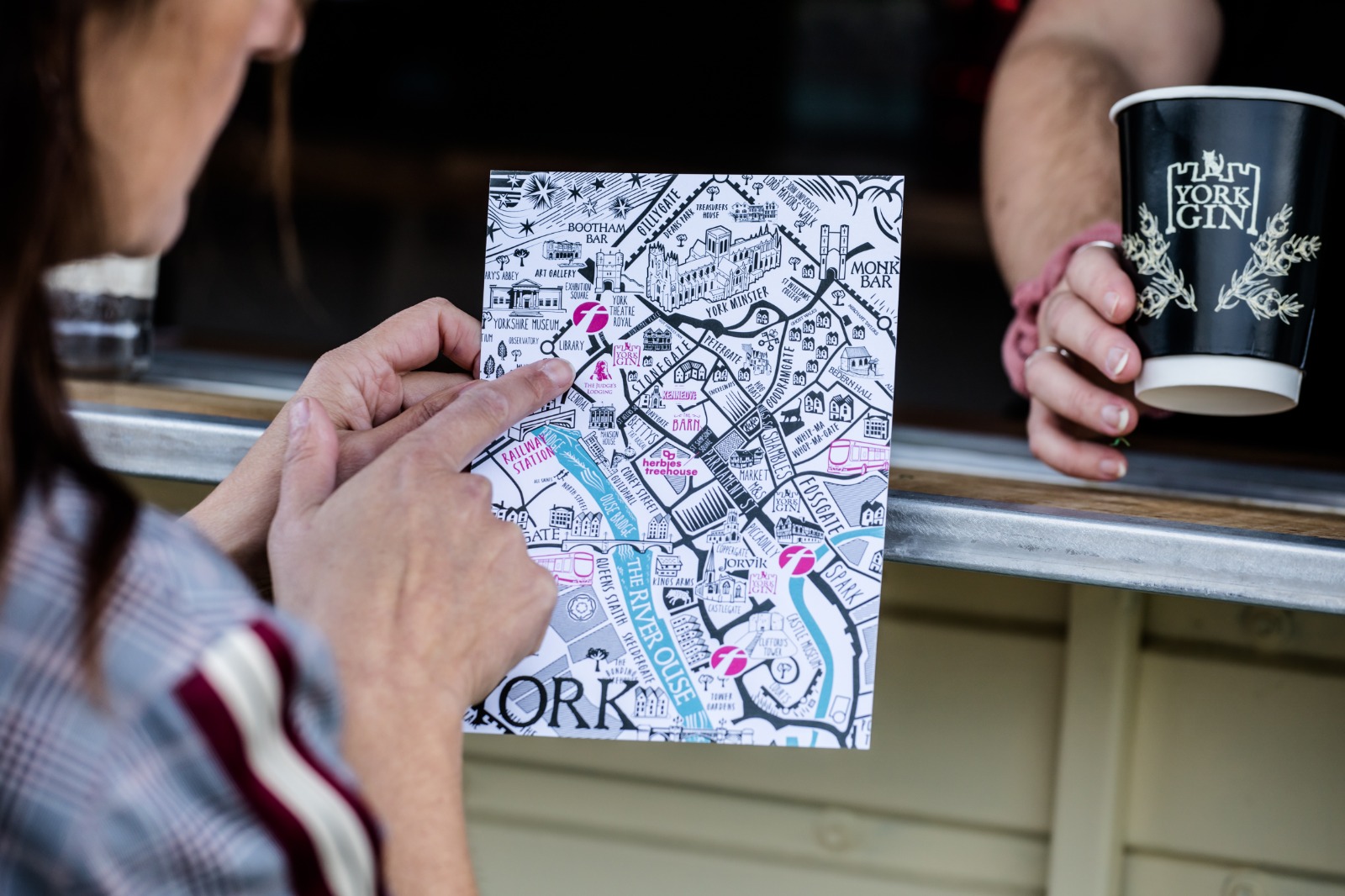 Full details of the offer are on the First York website
York Gin Sales Manager Adam Cook said: "York is one of the most Christmassy cities in the UK, and now we're making it even more Christmassy!
"There's definitely something about having a warm boozy drink as you do your Christmas shopping . We'd like to say a big thank you to First York for funding this promotion - and for spreading so much Christmas spirit. We definitely think the spirit of Christmas this year is gin - certainly in York."
York has several claims to be one of the UK's most Christmassy cities:
In 1932, Christmas favourite, the Terry's Chocolate Orange was invented in York. Even though it's now made in France, York Gin make a Christmassy Chocolate & Orange gin
York's Christmas market is the third best in the UK, according to a 2021 study.
A 2017 study of 500,000 festive tweets found York is the UK's most festive city. 89% of Christmas-themed tweets from York were positive, according to the research for Virgin Trains.
York came third in Britain for the number of fairy lights on its Christmas trees, according to research for money expert.com.
Nine out of 10 (91%) people from York love Christmas lights and 81% look forward to their work Christmas party. And York trees also have more baubles than the national average – 70 compared to 61.